WATERFALLS ESTATE®

–
MOTEL & CAMPGROUND
Where the River Meets the Sea
Kia Ora, you are warmly welcomed to our award-winning Falls Motel & Campground, operating since the 1950s, with scenic waterfalls, ocean lagoon and a safe private beach. We offer fully-equipped boutique apartments and powered RV + camping sites with kitchenette, BBQs, showers and an adventure playground. Guests can enjoy the swimming pool, sailing, fishing, wharf, boat ramp, artspace and kiwi nature walks. Cafés, bars and restaurants are within walking distance and the main township of Paihia is just 3km away. Book direct and get Free Kayak Hire!
Accommodation

Our motel offers a variety of different studio apartments as well as 2-bedroom apartments.
Our campground offers both powered and non-powered camp sites.
Relaxing Holidays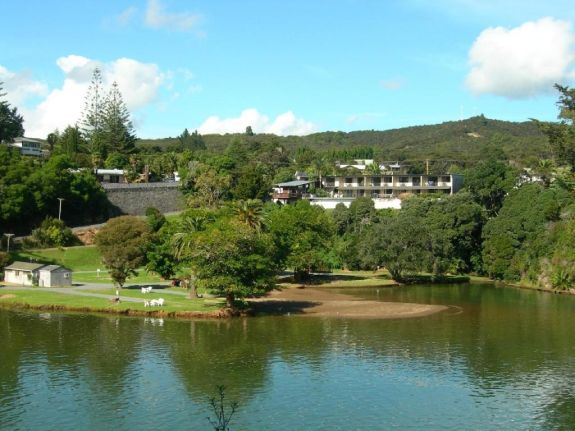 Waterfalls Estate Motel, Paihia apartments are elevated above the Waterfalls Estate Campground and offers unobstructed views over Waitangi Lagoon and Haruru Falls, you can sit out on your private deck or patio enjoying the peace and spectacular views. All rooms have contemporary furnishings, residence-style conveniences include a kitchen with cooktop and microwave, LCD TVs, DVD players, comfortable beds and we offer free WiFi to all guests.
The Waterfalls Estate Campground is situated on the water's edge facing Haruru Falls and you can walk from your site right onto our private beach, a setting you won't forget no matter how many places you visit. Our facilities are clean, we don't charge for hot showers and have free use of gas BBQ's and WiFi. Kayak hire is available for our guest and we have a DVD library for minimal charge.
We are a kiwi owned and operated motel and waterfront campground in Haruru Falls, Paihia.
Check out our Packages and Weddings!
Bay of Islands Scenic Location!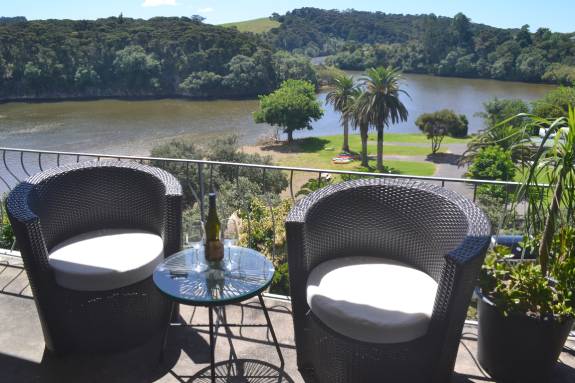 3 hours drive North of Auckland, we are a convenient Paihia accommodation base and can organise your complete holiday for you exploring the Bay of Islands and the Far North. There are many attractions, activities and things to do in Paihia, Bay of Islands. The cultural experience of Waitangi, the history of Russell, our unspoilt beaches and forests, a dolphin cruise, the thrill of our wonderful snapper/kingi or Bill Fishing Charters, day trips to Cape Reinga and 90 Mile Beach, or just relax and enjoy our setting and facilities.
You can book many of your trips and tours through us, some for which we can offer discounts. Send us an email to arrange your trips/tours before arrival and have a look at our Activities for some great ideas.
Our History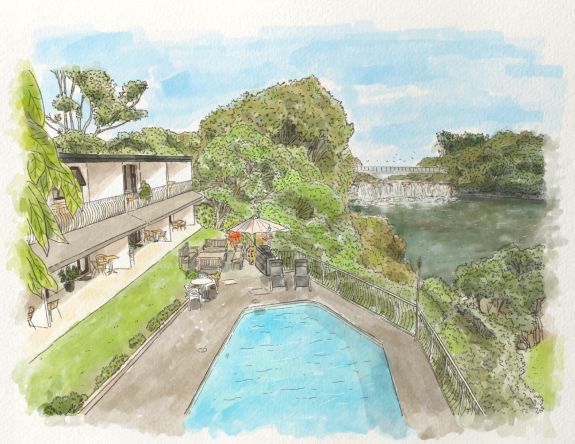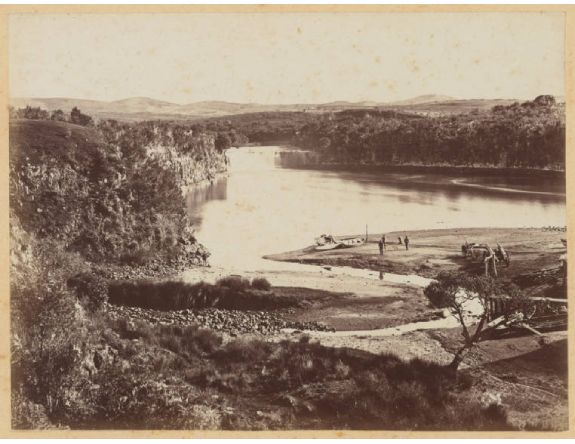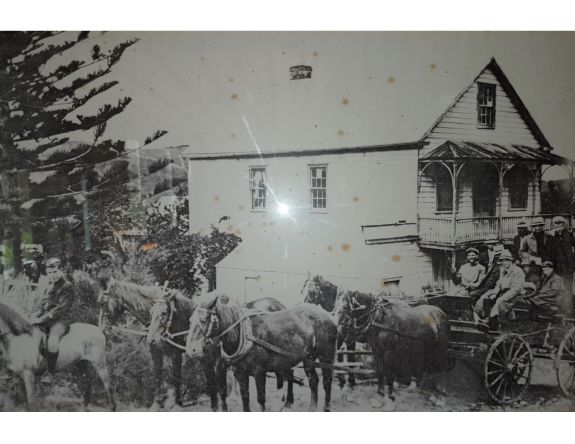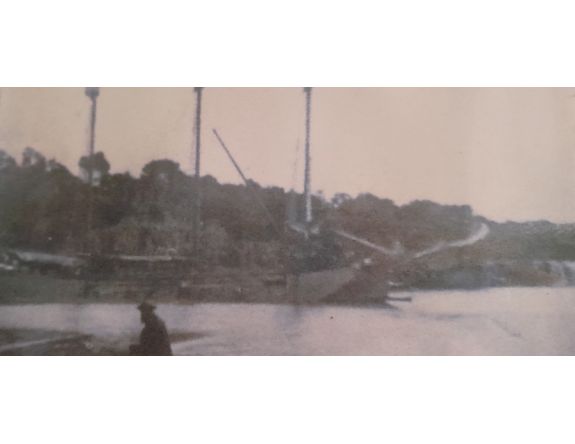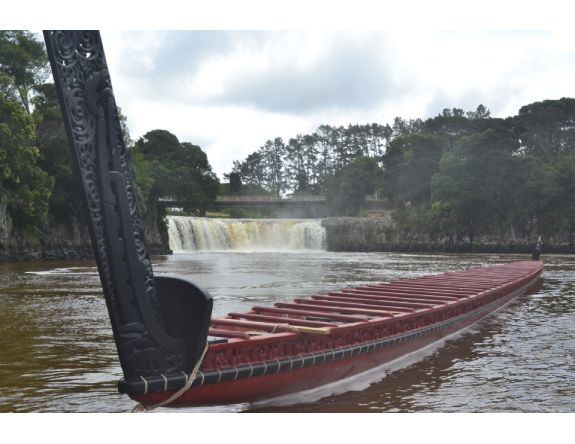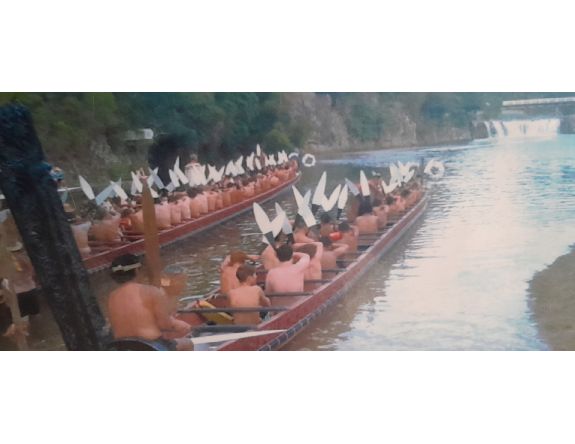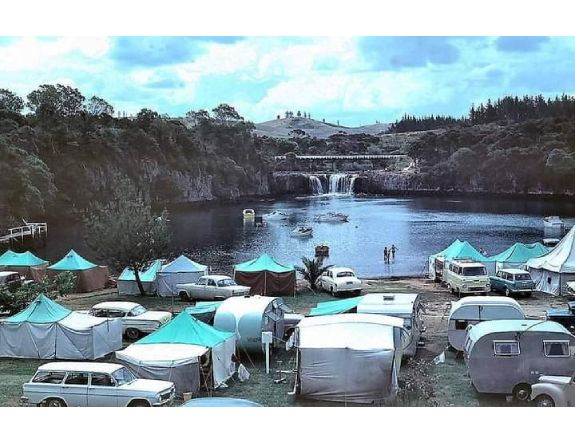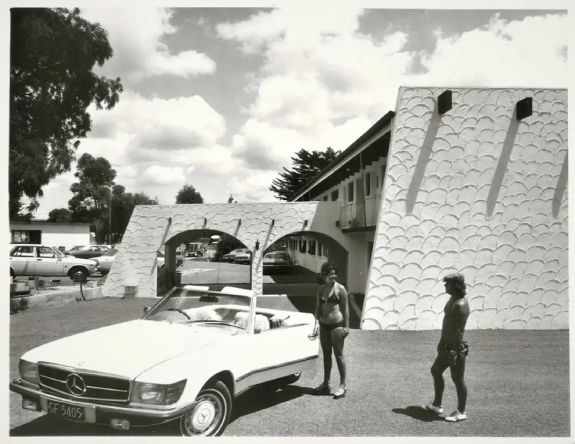 Waterfalls Estate is a Kiwi owned business on the water's edge facing the scenic Haruru Falls (meaning Big Roar in Maori). The crescent shaped Falls cascade into the Waitangi ocean lagoon which in Maori legend is inhabited by a Taniwha (dragon). As a guest, you can walk right onto your very own private beach to photograph the Falls, or paddle a kayak into the waterfall's mists. In centuries past, the beach was downstream and used as a canoe landing place by Maori - 'te awa hoenga waka'.
In the early 1800s the Estate was the site of NZ's first River Port. Sailing ships and steamboats carried passengers to the old stone wharf which is still used by our guests today. Passengers of yesteryear stayed in the Ferryman's Cottage which was prebuilt and shipped out from Australia. The Cottage doubled as the Paihia Station Post Office and boasted the area's first telephone, costing a shilling per call. Nowadays, our restored Cottage provides a café/kitchen, dining area and bathrooms for guests. Old Wharf Road leads down to our Cottage and it is NZ's oldest surveyed road, built to service the Port.
In 1828, a two storied hotel was built near our current motel building. Known as the Waitangi Hotel, it was the first licensed hotel in NZ. After trading for over 100 years it burnt down in 1937. Our waterfront campground was then established in the 1950s and the motel started life as a motor inn during the 1960s. Today, you're welcome to stay at Waterfalls Estate and enjoy the many activities we have to offer. A beautiful walk leads from the top of the Falls via native bush and a boardwalk through mangrove forests. At night you'll hear the calls of kiwi and the cascading sound of the Falls which is spectacularly illuminated in the evening. We even have a secret 'Fountain of Youth' waterfall and swimming pond on the Estate grounds. The tradition of hospitality has existed here for nearly 200 years and we hope your stay with us is enjoyable and full of good memories. Ngā mihi nui.